Sea View Hostel - Brighton
Sea View Hostel - Brighton
50.82523

,

-0.17509
7£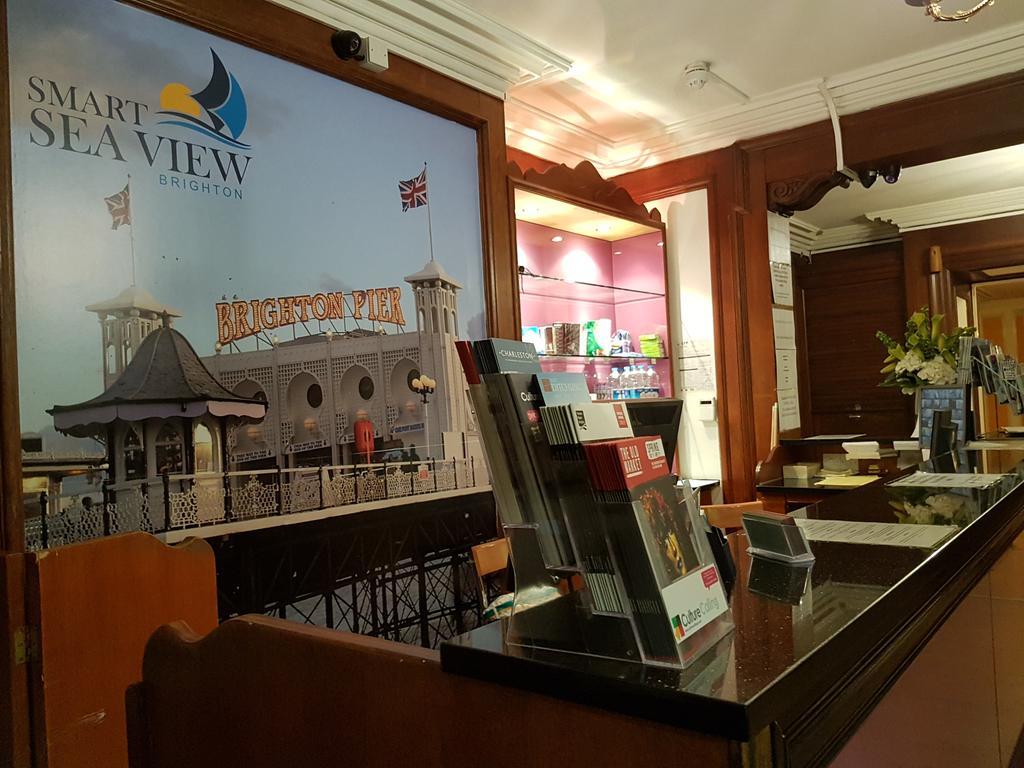 Sea View Hostel - Brighton
Overview
Sea View Hostel is merely 5 minutes' walk from the municipally-owned Hove Museum and Art Gallery and 2.6 km from Preston Urban Park.
Location
While staying at the Brighton hotel, guests have access to King Alfred Leisure Centre. The city centre can be reached within a 15-minute walk. A wide range of dining options including etch. by Steven Edwards can be found about a 5-minute walk away. Gaming arcades is set 3.4 km from the hostel.
London Gatwick airport is a 35-minute drive from the 2-star Sea View Hostel.
Rooms
The accommodation consists of 235 rooms. The rooms come with a tub, a walk-in shower and a separate toilet.
Eat & Drink
The hotel Sea View Hostel provides visitors with a free continental breakfast.  A full breakfast is served and charges are applicable. 
Good to know
Amenities
No parking available.
Wireless internet is available in the entire hostel for free.
Other information
Breakfast
A full breakfast is served at affordable prices. 
Children & extra beds
There are no extra beds provided in a room. 
Languages
English, Spanish, Italian, Portuguese, Hungarian, Romanian, Russian, Arabic, Lithuanian, Slovak
Unfortunately, there are no rooms available at this hotel at the moment. Please see hotels situated nearby.


Rooms and availability
Bed 8-Bed Mixed Dormitory Room
Max:

1 person

Room size:

18 m²

Bed options: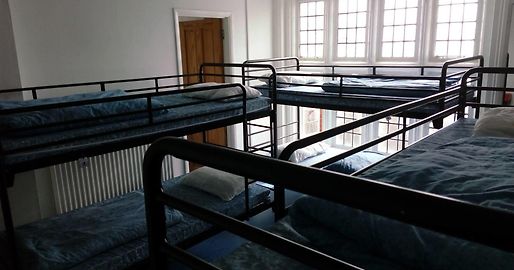 Bed 6-Bed Mixed Dormitory Room
Max:

1 person

Room size:

20 m²

Bed options: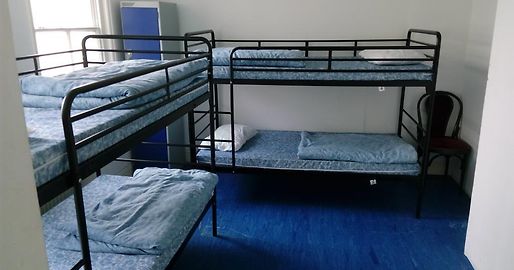 Bed 4-Bed Mixed Dormitory Room
Max:

1 person

Room size:

20 m²

Bed options:
Garden view

Shower

Heating
Show 3 more room types
Less
Facilities
Room features
Tea and coffee facilities
Dining table
Show all facilities
Hide facilities
Essential information about Sea View Hostel
| | |
| --- | --- |
| 💵 Lowest room price | 7 £ |
| 📏 Distance to centre | 1.1 km |
| 🗺️ Location rating | 6.6 |
| ✈️ Distance to airport | 43.0 km |
| 🧳 Nearest airport | London Gatwick, LGW |
Location
Address
The address has been copied.
9 12 St Catherines Terrace
,
Brighton
,
United Kingdom
,
BN3 2RZ
,England
9 12 St Catherines Terrace
,
Brighton
,
United Kingdom
,
BN3 2RZ
,England
City landmarks
Nearby
Restaurants
Hotels nearby
Between Church Street and Trafalgar Street
Tower
British Airways i360
1.9 km
Harbour
Brighton Palace Pier
2.5 km
Museum
Hove Museum and Art Gallery
630 m
Gallery
Cameron Contemporary Art
640 m
Sussex County Cricket Ground
1.2 km
Museum
The Regency Town House
1.2 km
North Street
Jubilee Clock Tower
2.5 km
Museum
Booth Museum of Natural History
2.4 km
Shopping Area
Churchill Square Shopping Centre
1.9 km
Church
St Mary and St Abraam Coptic Orthodox Church
1.2 km
Park
Saint Ann's Well Gardens
1.2 km
Museum
Museum of Penny Slot Machines
1.9 km
Museum
Brighton Toy and Model Museum
2.5 km
Kingsway
King Alfred Leisure Centre
630 m
Church St Royal Pavilion Gardens
Brighton Museum and Art Gallery
2.5 km
Preston Road Preston Park
Market
Brighton Open Market
2.5 km
Gallery
Cameron Contemporary Art
600 m
Kingsway
King Alfred Leisure Centre
290 m
Restaurant
Shine-Lay Thai Kitchen
90 m
Restaurant
The Cliftonville Inn
380 m
Reviews of Sea View Hostel
Share your experience with us.
Write a Review
Fred

Great location, close to the beach and easily accessible by public transport.

Caroline

This place is dirty, ruff and very run down, staff are rude and I would not leave my dogs there for the night, be warned do not book here.

None.

There are many nice hotels that ate not expensive this is not one of them, I would not advise anyone to book here, it's not suitable for anyone, it's used for the council for the homeless in the hostel part, be carefull.

missing

Price would have been right if not for the issues Beds where comfy to sleep on Good location across from the beach

Breakfast was not continental, it was toast Looked like the bed frames had not been cleaned Returned to the room and found someone in my bed and had to split from the group to sleep in another room Was not told about a £40 deposit required until arrival

missing

It was located just in front of the beach

Cleanness was very poor and the staff useless and not friendly at all

missing

Very large spacious rooms

No air con - can imagine it getting uncomfortable on a very hot day. Distance from Brighton town centre quite far... about a 15-20 minute walk.

missing

Good value for money, clean rooms, new clean bathroom, hot shower, comfortable bed

They tried to charge us 5% for using a debit card, even through I had called the previous day to confirm that using a debit card wouldn't incur a charge, I had to argue and they let me off. Then I had to pay £10 deposit for each room which I wasn't made aware of. My room had a very bright lit up smart sea view hotel sign right outside the window and the very thin vertical blinds were useless, so my room was far from dark making it hard to sleep. Breakfast was very basic, just White bread and a toaster, cornflakes and tea or coffee, horrible orange squash! You have to make it all yourself, although you can have as much as you like.

missing

We had book two twin rooms for 2 nights but there was some problem and we didn´t get it for the first night. However we got another room with very cheap price and it was all right. The twin room were good because they had just made some reconstruction. The location on the seaside was good though the hotel is rather far away from Brighton railwaystation.

missing

It was all that was advertised, staff were lovely.

Nothing except two disputes with people around door area late at night caused people to be kept awake.Not the staff's fault but it seemed like 2 arguement starters deliberately chose a quiet spot to act up & it wd have been great if they were moved on quicker by being threatened with a phonecall to the police for breaking the peace as the 2nd incident went on for half an hour.

missing

It was really clean and fresh

Far location, breakfast is just nothing - cheapest cornflakes and white bread with jam, no chairs in the room, receptionist was nice but unprofessional. It's good only for one night if you need something cheap and clean.

missing

The fact that when we arrived, there was a argument going on with a guest and staff did not bode well. There was a distinct lack of customer service!

The room smelt of paint and it was very noisy

missing

What I liked best was its' location.

There was renovations going on that were not mentioned. there was wet paint on most doors which had to be opened by pulling on masking tape. There was blankets under doors and in hallways to catch paint which i felt were hazardous. My room smelt of paint. The curtains were falling off the rails, which let in lots of light. No shower connected and when I ran the bath dirt and grit came out along with the water.....

missing

It was clean and cheap.

We stayed in the double bedroom. The bed was very uncomfortable. I could not even sleep. The bathroom did not have a shower. Also there was no bucket or mug. The closet did not have any slab. Overall I would suggest people to spend £10 more and stay somewhere else rather than staying here.

missing

Stayed in a double room which was clean and comfortable.

The laundry facilitys, and the kitchen as stated on the website were non- existant. The breakfast was dissapointing, I choice of cereal and toast. We stayed in room 4 which is right at the front, the blinds were sheer and let in all light from outside including the hotels neon sign right next to the window. Very hard to sleep.

missing

i thought the breakfast was a let down

missing

The price reflected the amenities. The beds were very comfortable in this no frills bed and breakfast and the staff were very pleasent and helpful. Ideal for back packers and low manintence guests. My friends and I would stay again.

A sponge type mat like they have abroad would have been nice in the shower room as it was very slippery.
FAQ about Sea View Hostel
What points of interest are close to Sea View Hostel?
Landmarks near Sea View Hostel include King Alfred Leisure Centre as well as Brighton and Hove Clinic.
Is there any public transport available near Sea View Hostel?
Yes, there is Fourth Avenue bus stop within 250 metres away from Sea View Hostel.
What safety facilities are provided at the hotel?
Every room at the hotel is equipped with an individual safe.
Which room facilities does Sea View Hostel offer?
All the rooms of Sea View Hostel are equipped with a personal safe, coffee/tea makers and a cable satellite TV.
Is there free internet in Sea View Hostel?
Yes, at Sea View Hostel internet is provided for free.